The famous Shakespearian line 'to be or not to be' is loosely said by millions of people every single week. It's just reworded a little to say 'to go or not to go.' I'm sure you've said it. Haven't you? I know I have.
If you're not sure let me clarify the context. Every single week you ask yourself this question, as a somewhat Shakespearian dilemma, by deciding if you're going to go to church or not. "To go or not to go" we say.
In the process we often reason with ourselves why we shouldn't go. Justifying it by having other things to do, telling ourselves we deserve a day off or we can watch online.
Sometimes we even tell ourselves we don't need to go. Gasp!
Now let me be honest. The next few sentences are going to be a little uncomfortable for some of you. Not all, but some.
I'm talking to the person who can do everything else BUT go to church. The one who can go to the beach, camping, the store, golfing, family parties, work, restaurants, get a pedicure, go fishing and more but they can't attend church.
Let me use the words of the apostle Paul to help you understand where I'm coming from. When he wrote to the church in Corinth he said, "I am writing this not to shame you but to warn you as my dear children." (1 Corinthians 4:14)
I write this with the same heart, to warn you. You NEED to faithfully attend, serve in and participate in your local church.
We aren't just in a COVID-19 pandemic. As serious as that is, the problem is much greater than that.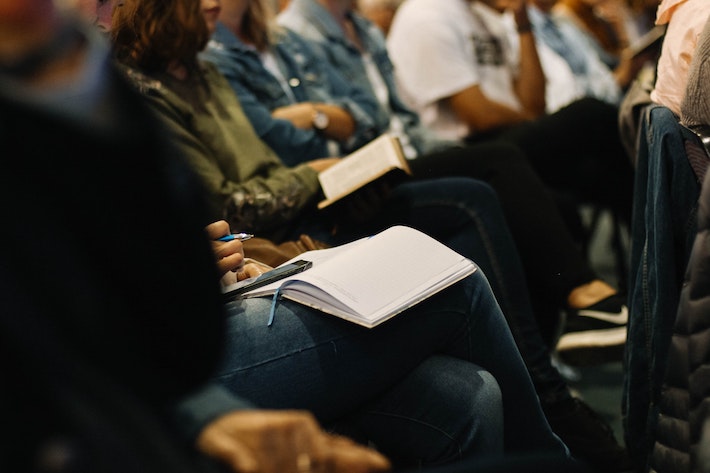 We are experiencing a spiritual pandemic. And if we're not careful we'll give the enemy a foothold…
We need a spiritual awakening in our lives, our families and our nation. We need God to move on our hearts so that we long to be in his presence, with his people fulfilling his purpose. It starts with you.
Let me give you eleven reasons why we still need it, the church of the living God, when the world wants to reject it.
1. Jesus died for the church.
Christ loved the church and gave himself up for her to make her holy, cleansing her by the washing with water through the word, and to present her to himself as a radiant church, without stain or wrinkle or any other blemish, but holy and blameless. Ephesians 5: 25-27
2. Jesus is unstoppable in building his church. It's his eternal mission.
I will build my church, and the gates of Hades will not overcome it. (Jesus) Matthew 16:18
3. Jesus made the church the pillar of truth in a world full of lies.
You will know how people ought to conduct themselves in God's household, which is the church of the living God, the pillar and foundation of the truth. 1 Timothy 3:15
4. Jesus commands us to participate in building the church in every nation.
Therefore go and make disciples of all nations, baptizing them in the name of the Father and of the Son and of the Holy Spirit, and teaching them to obey everything I have commanded you. And surely I am with you always, to the very end of the age. (Jesus) Matthew 28:19-20
5. Jesus doesn't want us to abandon the church.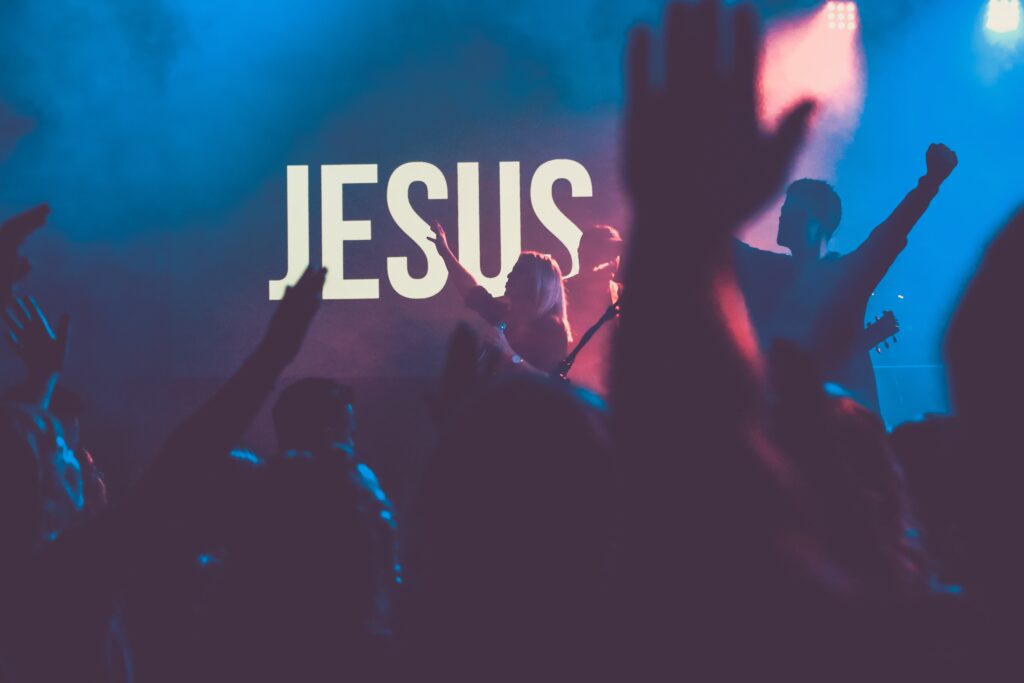 Let us not neglect our meeting together, as some people do, but encourage one another, especially now that the day of his return is drawing near. Hebrews 10:25
6. Jesus is present when the church family is together.
For where two or three gather in my name, there am I with them. Matthew 18:20
7. Jesus fills us with a joy for his house when we worship together.
A single day in your courts is better than a thousand anywhere else! I would rather be a gatekeeper in the house of my God than live the good life in the homes of the wicked. Psalm 84:10
8. Jesus strengthens our faith when we hear the scriptures taught.
So faith comes from hearing, and hearing through the word of Christ. Romans 10:17
9. Jesus blesses us when we live together in unity.
How good and pleasant it is when God's people live together in unity! It is like precious oil poured on the head, running down on the beard, running down on Aaron's beard, down on the collar of his robe. It is as if the dew of Hermon were falling on Mount Zion. For there the Lord bestows his blessing, even life forevermore. Psalm 133:1-3
10. Jesus wants the church to remember his death, burial, and resurrection.
For whenever you eat this bread and drink this cup, you proclaim the Lord's death until he comes. 1 Corinthians 11:26
11. Jesus is coming for us, His church.
"Look, I am coming soon! My reward is with me, and I will give to each person according to what they have done. I am the Alpha and the Omega, the First and the Last, the Beginning and the End. "Blessed are those who wash their robes, that they may have the right to the tree of life and may go through the gates into the city. Outside are the dogs, those who practice magic arts, the sexually immoral, the murderers, the idolaters and everyone who loves and practices falsehood. "I, Jesus, have sent my angel to give you this testimony for the churches. I am the Root and the Offspring of David, and the bright Morning Star." The Spirit and the bride say, "Come!" And let the one who hears say, "Come!" Let the one who is thirsty come; and let the one who wishes take the free gift of the water of life." Revelation 22:12-17