At the writing of this article, my family and I have been displaced for seven weeks. This would be fine if we chose to be homeless and live in a van down by the river, but we didn't.
We've been waiting for the county to squabble over the wording on a document to turn on the electricity to our new house. Until that's done, we're not allowed to move in.
To be honest, it has been emotionally and financially draining. Between getting hotels, living in a camper trailer, and driving hours to my in-law's house to stay, it's hard to see the light at the end of the tunnel. We just want it to end!
I know I'm not the only one and that you are facing some sort of challenge too. Not surprising considering what is going on around the nation. We all just want it to end.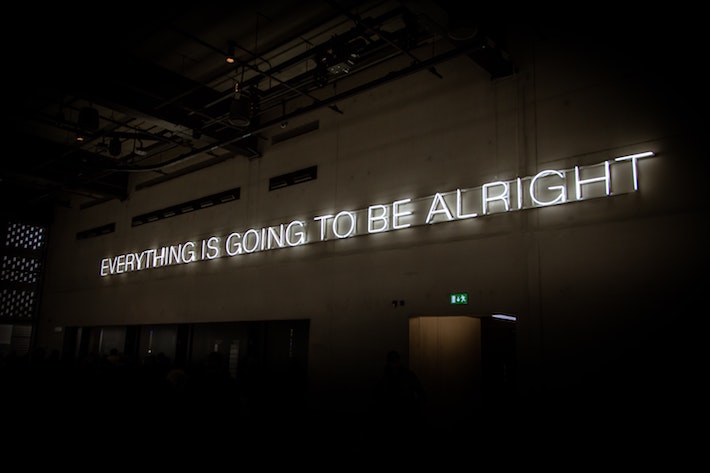 The question is how do you deal with the issues of the now while trying to see hope for tomorrow? How do you "not let it get to you" and drive you so crazy you just want to scream at the world and quit?
Honestly, that's where I'm at right now. Are you? If so, let me remind us that our best days are ahead. This is not the end, and God is NOT finished with you.
Here's how to know your best days are ahead:
1. God always finishes what he starts in you, and what he starts is always good.
Philippians 1:6 tells us that you can be "confident of this, that he who began a good work in you will carry it on to completion until the day of Christ Jesus."
You've probably started a project (or two) excited about how it's going to look when it's finished only to leave it unfinished. Well, God is nothing like us. What he starts he's going to finish.
With that, let me remind you that God has started a "GOOD work IN YOU." It might not look good right now. In fact, it might look dismal. But looks can be deceiving.
Be confident in God, not your circumstance. The good thing he started in your life will be carried out. Trust him and let him finish!
2. God is making you perfect. (Or at least more perfect)
Now I know the danger here is to think that you're perfect enough, but sadly that's not the case. Often what we fail to realize when we're going through the valley is that God is using it for good. Your good!
James 1:2-4 teaches us to "consider it pure joy, my brothers and sisters, whenever you face trials of many kinds because you know that the testing of your faith produces perseverance.
Let perseverance finish its work so that you may be mature and complete, not lacking anything.
Oh, how difficult this verse is. Want a moment of simple honesty? When I'm going through a tough time, and someone flippantly quotes me this verse, I want to scream.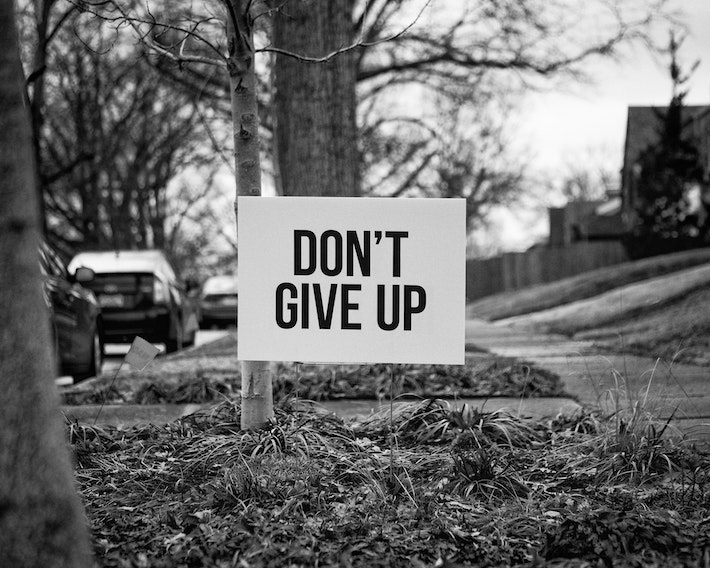 I think, "Yeah, it's easy for you to say, buddy. You're not going through this! So just shut it!" I'm sure I'm not the only one.
But no matter how irritated I might get at this verse, it doesn't make it any less true.
My trials, your trials, are an opportunity for "pure joy." Can you grasp that? This is impossible in and of yourself. It is miraculous and is only possible through the power of the Holy Spirit in you.
When you begin to realize that your problem is not just a problem, it's an opportunity for God to do the miraculous in your life.
You begin to grow. Perseverance takes root in your life, and you face the test of your faith with a godly determination that you're not going to quit.
You begin to see that your best days are not right now, they are ahead. God is doing a good work in your life. God is making you perfect. God will not abandon you. He's making you perfect, more like Jesus.
Se let him finish!
Look up these verses to build your faith: